Bronze Mattress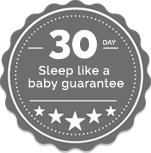 About our Bronze Mattress Range
The Bronze mattress is constructed with a high quality 3-zone orthopaedic spring system providing maximum back support. It is a low/medium profile and features Galligans Foam Box Construction which ensures support right to the edge of the mattress, with 25mm premium quality foam layer on each side of the spring unit. Covered in micro-quilted quality stretch knit fabric, with a choice of three alternate comfort levels so that you can select, one which best suits your needs.
---
Bronze (Soft, Medium or Firm) Mattress

What our customers say

I was very impressed and delighted by the excellent service I received from your delivery staff. They were on time, as scheduled and very helpful in placing and assembling the various items. I cannot recommend them highly enough.

Pam & Ken | Walkerville SA
Bronze Ensemble Base
The Bronze ensemble base is constructed from Australian timbers and features Galligans Posture Solid Slat Base with a heavy duty felt top protection pad giving a firm, level foundation to the entire area of the mattress and is designed to minimise 'partner disturbance' whilst also giving maximum support, comfort & mattress durability. The base walls are covered in quality upholstery fabric and the top covered in a non-slip Dura-cord fabric.
 
Single
King Single
Double
Queen
King
Bronze
3'x6'2″
92x188cm
3'6″x6'8″
107x203cm
4'6″x6'2″
138x188cm
5'x6'8″
153x203cm
6'x6'8″
183x203cm
Mattress
$765
$910
$1150
$1245
$1490
Standard base (leg & castors)
$410
$490
$630
$685
$940
Complete Ensemble
$1175
$1400
$1780
$1930
$2430
Prices & specifications effective 1/2/2023 & subject to change without notice.
Proudly a four generation South Australian Family Business.