Opal Mattress
Quality 12mm micro-quilted 'stretch knit' cover
20mm premium foam (one side)
Firm firmness
Heavy duty poly-felt padding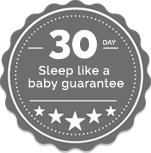 About our Opal Mattress Range
The Opal Firm mattress is constructed with a high quality 3-zone orthopaedic spring system providing maximum back support. It is a low/medium profile mattress, with poly-felt padding on both sides of the spring unit and 20mm premium quality firm foam layer on the top side. Covered in micro-quilted quality stretch knit fabric, the opal is designed for everyday use and can also be used as an inexpensive mattress for occasional use in a spare room
---

What our customers say

Many thanks for the recent assistance with purchase of a mattress you were very generous. Showroom service excellent and mattress delivered Monday morning on appointed time by another friendly and helpful chap. Top shelf service all round.
Paul | A Happy Galligans Customer

Opal Ensemble Base

Optional Designer Fabric Available

The Opal ensemble base is constructed from Australian timbers and features Galligans Posture Solid Slat Base with a heavy duty poly-felt top protection pad giving a firm, level foundation to the entire area of the mattress and is designed to minimise 'partner disturbance' whilst also giving maximum support, comfort & mattress durability. The base walls are covered in quality micro-quilted stretch knit fabric and the top covered in a non-slip Dura-cord fabric.